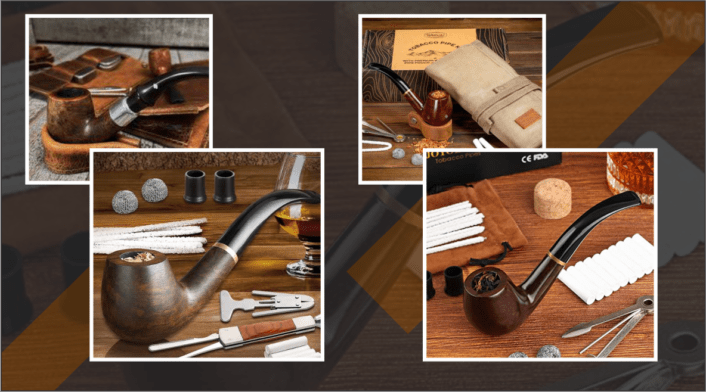 Explore the World of Pipe Tobacco and Briar Wood Pipes at Charlie's Cigars
Introduction:
At Charlie's Cigars, we not only offer a wide selection of premium cigars but also cater to the discerning pipe tobacco enthusiasts. Our collection includes exquisite Danish and Irish pipe tobacco blends, as well as a range of high-quality briar wood pipes. In this blog post, we will take a closer look at the delightful world of pipe tobacco and the craftsmanship behind our briar wood rosewood pipes. Whether you are a seasoned pipe smoker or a curious newcomer, Charlie's Cigars is your destination for exceptional pipe tobacco and elegant pipes.
Pipe Tobacco: Danish and Irish Blends:
Charlie's Cigars takes pride in curating a remarkable selection of pipe tobacco, including renowned Danish and Irish blends. Danish pipe tobacco is famous for its nuanced flavors and exquisite aroma. These blends often feature a mixture of Virginia, Burley, and Oriental tobaccos, meticulously combined to create a balanced and flavorful smoking experience. Danish blends are known for their complexity, offering a harmonious interplay of sweet, nutty, and spicy notes.
Irish pipe tobacco, on the other hand, offers a unique twist with its distinctive flavor profiles. Irish blends typically incorporate a variety of Virginia tobaccos, combined with a touch of Cavendish and occasional additions of Burley or Perique. This creates a smooth and mellow smoke with hints of sweetness and subtle undertones of fruit or floral notes.
Briar Wood Pipes: Craftsmanship and Elegance:
To complement our exceptional pipe tobacco collection, Charlie's Cigars offers a range of briar wood rosewood pipes. Briar wood, derived from the root burl of the Erica Arborea plant, is widely regarded as the premier material for pipe making. It possesses unique qualities such as exceptional heat resistance, durability, and a beautiful grain pattern.
Our briar wood pipes are meticulously crafted by skilled artisans who understand the intricacies of pipe making. Each pipe undergoes a careful process of shaping, sanding, and finishing to create a smooth and polished surface. The natural beauty of the briar wood is accentuated by the rosewood accents, adding a touch of elegance to the pipes.
The briar wood used in our pipes not only enhances the aesthetic appeal but also contributes to the smoking experience. It has the ability to absorb moisture, resulting in a drier and cooler smoke, which allows the flavors of the tobacco to shine through.
At Charlie's Cigars, we take pride in offering briar wood rosewood pipes that not only exemplify craftsmanship but also provide a comfortable and enjoyable smoking experience for pipe enthusiasts.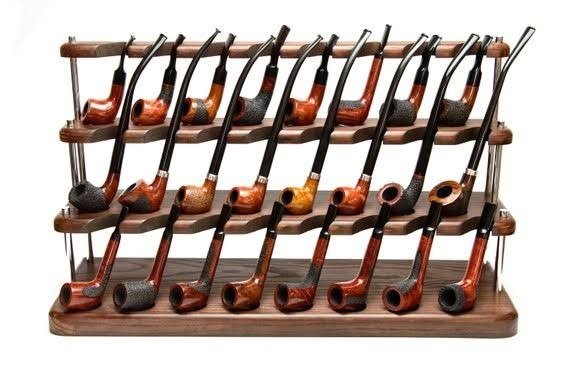 The Perfect Pairing: Pipe Tobacco and Briar Wood Pipes:
The combination of premium pipe tobacco and a well-crafted briar wood rosewood pipe creates a truly exceptional smoking experience. The Danish and Irish pipe tobacco blends, with their unique flavor profiles, offer a wide range of choices to cater to individual preferences.
When paired with a briar wood pipe, the flavors and nuances of the tobacco are further enhanced. The natural heat resistance of the briar wood ensures a consistent temperature throughout the smoke, allowing for a smooth and flavorful draw. The unique grain patterns and elegant design of the rosewood accents add a touch of sophistication to the smoking ritual.
Whether you prefer a mild and aromatic Danish blend or a rich and complex Irish blend, Charlie's Cigars offers the perfect pipe tobacco and accompanying briar wood rosewood pipe to elevate your pipe smoking experience.
Conclusion:
At Charlie's Cigars, we are passionate about providing our customers with the finest pipe tobacco and briar wood pipes. Our collection of Danish and Irish pipe tobacco blends offers a range of flavors to satisfy every palate, while our meticulously crafted briar wood rosewood pipes combine functionality with elegance. Whether you are an experienced pipe smoker or embarking on your journey into the world of pipes, Charlie's Cigars is your go-to destination for exceptional pipe tobacco and exquisite pipes. Discover the pleasure of pipe smoking with our carefully curated collection at Charlie's Cigars.