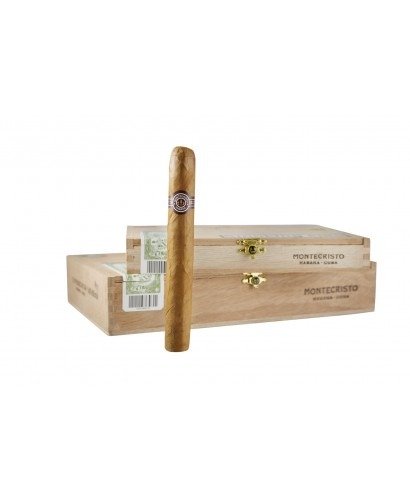 MONTECRISTO EDMUNDO
₹3,250.00
Strength: 2 out of 5
Vitola: Robusto
Length: 5 1/3"
Minimum Smoking Time: 40-60 minutes
Ring Gauge: 52
Country of origin: Cuba
Description

Named, of course, after the heroic Edmundo Dantes of Alexandre Dumas' "The Count of Montecristo", this impressive smoke has become a modern day classic, and a go-to stick for many a cigar enthusiast. A touch lighter in strength by Monte standards, and sensibly balanced, the cigar seems to possess a little less of the signature pepper note, a touch more cedar, and a somewhat more notable leather accent throughout. Cool, complex, and utterly reliable.

STORAGE

For all cigars we advise that they are stored in a humidor at approximately 18°C and between 65-70% relative humidity.
If no humidor is available, we would recommend a plastic zip-lock bag with a small spray of distilled water. This will keep the cigars fresh for up to three months.