Enhance Your Smoking Experience with Premium Cigar & Pipe Accessories at Charlie's Cigars Powai, Mumbai
Introduction:
Charlie's Cigars Powai in Mumbai is not only a haven for cigar and pipe enthusiasts but also a one-stop destination for premium cigar and pipe accessories. Our collection features an extensive range of high-quality accessories that are designed to enhance your smoking experience. From cigar cutters and lighters to pipe tools and tobacco pouches, Charlie's Cigars has everything you need to elevate your enjoyment of cigars and pipes. In this article, we will explore the diverse selection of cigar and pipe accessories available at Charlie's Cigars Powai, Mumbai.
Cigar Accessories :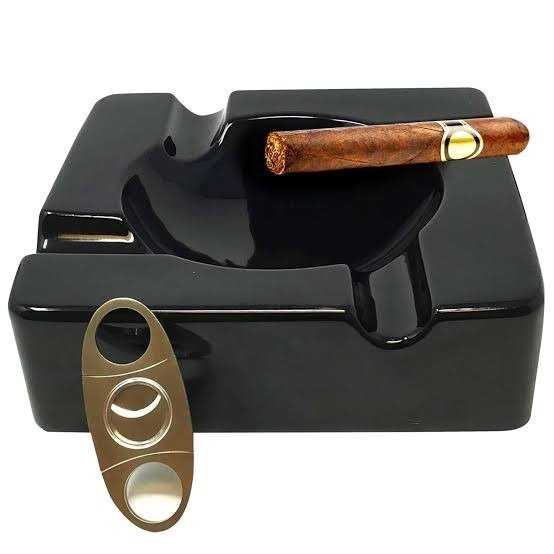 1. Cigar Cutters: We offer a variety of cigar cutters, including guillotine cutters, punch cutters, and V-cutters. These precision instruments ensure a clean and precise cut, allowing for an optimal draw and a pleasurable smoking experience.
2. Lighters: Choose from a range of high-quality cigar lighters, including single flame, double flame, and triple flame options. These reliable lighters provide a steady and even flame to ignite your cigar with ease.
3. Ashtrays: Our selection of ashtrays combines functionality with style. Whether you prefer a classic ceramic ashtray or a sleek and modern design, we have options to suit every taste.
4. Humidors: Preserve the freshness and flavor of your cigars with our premium humidors. These cedar-lined storage units are designed to maintain the ideal humidity levels, ensuring that your cigars age gracefully.
5. Travel Cases: For cigar aficionados on the go, we offer travel cases that provide protection and convenience. These durable and compact cases allow you to carry your cigars safely, wherever your adventures take you.
Pipe Accessories:
1. Pipe Tools: Explore our collection of pipe tools, including pipe reamers, pipe cleaners, and tamper tools. These essential accessories help to maintain the cleanliness and proper functioning of your pipe.
2. Pipe Lighters: We offer a selection of pipe lighters specifically designed for pipe smokers. These lighters feature a soft flame or a flame that is angled for easy lighting and tamping of the tobacco.
3. Pipe Stands: Keep your pipes organized and displayed in style with our pipe stands. These stands not only serve as functional storage solutions but also showcase the beauty of your pipes.
4. Pipe Filters: Enhance your smoking experience with pipe filters that help to reduce moisture and impurities, resulting in a cooler and cleaner smoke.
5. Pipe Tobacco Pouches: Our range of tobacco pouches allows you to carry your favorite pipe tobacco in a convenient and stylish manner. These pouches help to maintain the freshness and moisture of the tobacco.
Maintenance and Storage Accessories:
1. Humidity Packs: Ensure the optimal humidity levels for your cigars with humidity packs. These packs regulate moisture, keeping your cigars in perfect condition.
2. Hygrometers: Monitor the humidity levels in your humidor with our hygrometers. These devices provide accurate readings, allowing you to maintain the ideal environment for your cigars.
3. Pipe Cleaners: Keep your pipes clean and free from residue with our high-quality pipe cleaners. These flexible brushes reach every nook and cranny, ensuring thorough cleaning.
4. Pipe Racks: Display your pipe collection with pride using our pipe racks. These stylish racks offer an organized and elegant storage solution for your pipes.
5. Cigar and Pipe Cases: Protect your cigars and pipes during travel with our sturdy and well-padded cases. These cases provide excellent protection and are designed to keep your prized possessions safe.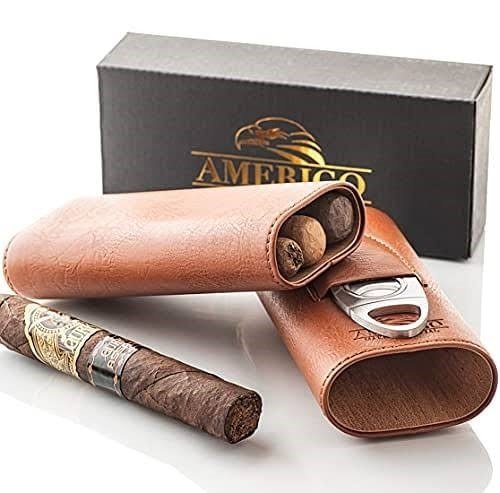 Conclusion:
Charlie's Cigars Powai, Mumbai is your go-to destination for a comprehensive range of cigar and pipe accessories. From cigar cutters and lighters to pipe tools and storage solutions, we have curated a collection that caters to the needs and preferences of cigar and pipe enthusiasts. Enhance your smoking experience with our premium accessories and enjoy the pleasure of cigars and pipes to the fullest. Visit Charlie's Cigars Powai, Mumbai, and explore our exquisite selection of cigar and pipe accessories today.