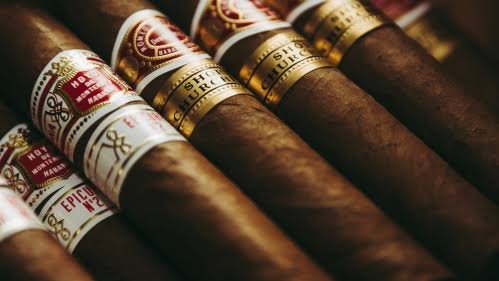 A Guide to Cigars for Beginners: Discover the Perfect Smoke at Charlie's Cigars
Charlie's Cigars is an online shop that caters to cigar enthusiasts across India, including cities like Mumbai, Pune, Kolkata, Chennai, Udaipur, Goa, Bangalore, Hyderabad, and Delhi. If you're new to the world of cigars, we understand that choosing the right smoke can be a daunting task. In this blog post, we will guide you through the process of selecting cigars for beginners, providing valuable insights and recommendations. Whether you prefer a milder smoke or want to explore different flavor profiles, Charlie's Cigars has the perfect options to start your cigar journey on a high note.
Before delving into cigar selection, it's essential to familiarize yourself with some key cigar basics. Cigars are made from tobacco leaves that are aged, fermented, and carefully rolled into a cylindrical shape. They come in different sizes, shapes, and blends, each contributing to the overall smoking experience. Key components to consider include the wrapper (outermost leaf), filler (inner blend of tobacco), and binder (leaf that holds the filler together).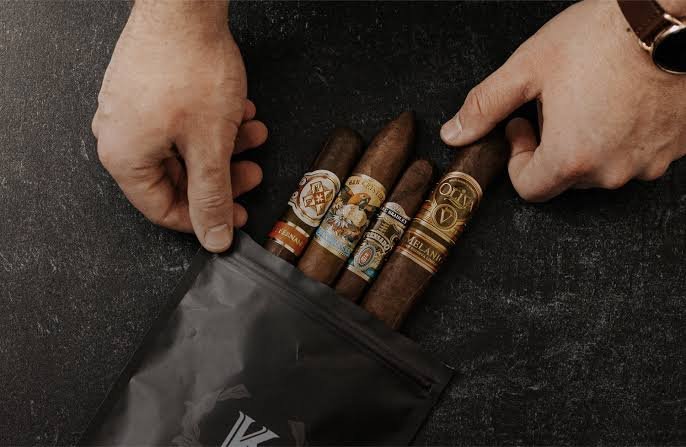 For beginners, it is often recommended to start with milder and mellow cigars. These cigars have a smoother flavor profile and are typically easier on the palate. Examples of mild cigars available at Charlie's Cigars include the Romeo y Julieta Reserve, Montecristo White Series, and Ashton Classic. These cigars offer a gentle introduction to the world of cigars, allowing you to appreciate the nuances of tobacco without overpowering your senses.
Once you feel comfortable with mild cigars, you may want to explore medium-bodied options that offer a slightly richer and more complex smoking experience. These cigars strike a balance between mild and full-bodied, delivering a broader range of flavors. Some recommended medium-bodied cigars for beginners include the Arturo Fuente Hemingway, Oliva Serie G, and Rocky Patel Vintage 1999. These cigars offer a progression in flavor intensity while remaining approachable for novice smokers.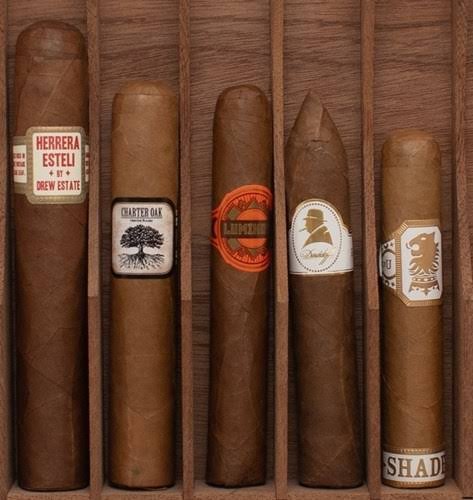 Cigars come in a variety of flavor profiles, ranging from earthy and woody to sweet and spicy. As a beginner, it's helpful to experiment with different flavor profiles to find your preferences. Charlie's Cigars offers a diverse selection of cigars with varying flavor profiles, ensuring there's something for every palate. From the rich and chocolatey notes of the Padron Maduro to the creamy and nutty flavors of the Macanudo Café, you can explore different taste experiences and discover your personal favorites.
To ensure the optimal smoking experience, it's crucial to store cigars properly. Cigars should be stored in a humidor, a specially designed box that maintains a controlled level of humidity. This helps to preserve the freshness and flavors of the cigars. Charlie's Cigars provides high-quality humidor options and accessories to ensure your cigars are stored in ideal conditions.
Charlie's Cigars is your destination for beginner-friendly cigars, offering a wide selection of mild to medium-bodied options. Whether you're in Mumbai, Pune, Kolkata, Chennai, Udaipur, Goa, Bangalore, Hyderabad, or Delhi, our online shop provides convenient access to premium cigars. Start your cigar journey with confidence and discover the perfect smoke at Charlie's Cigars.