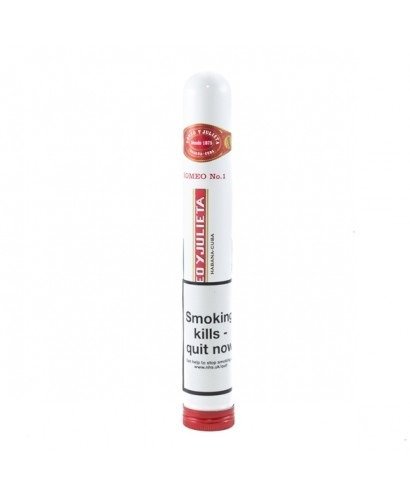 ROMEO Y JULIETA NO. 1
Strength: 2 out of 5
Vitola: Robusto
Length: 5 1/2"
Minimum Smoking Time: 20-30 minutes
Ring Gauge: 40
Country of origin: Cuba
Description

Almost the same size as Romeo's Petit Corona, only slightly longer and more slender, the No.1 is a fairly different affair taste-wise. Perhaps marginally lighter bodied, the No.1 has far more pronounced cedar notes, in part due to the cedar wrapping inside the tube, and a gentle salty quality about its aftertaste. Always a pleasant smoke.

STORAGE

For all cigars we advise that they are stored in a humidor at approximately 18°C and between 65-70% relative humidity.
If no humidor is available, we would recommend a plastic zip-lock bag with a small spray of distilled water. This will keep the cigars fresh for up to three months.